Make Your Home Stand Out Through Landscape Lighting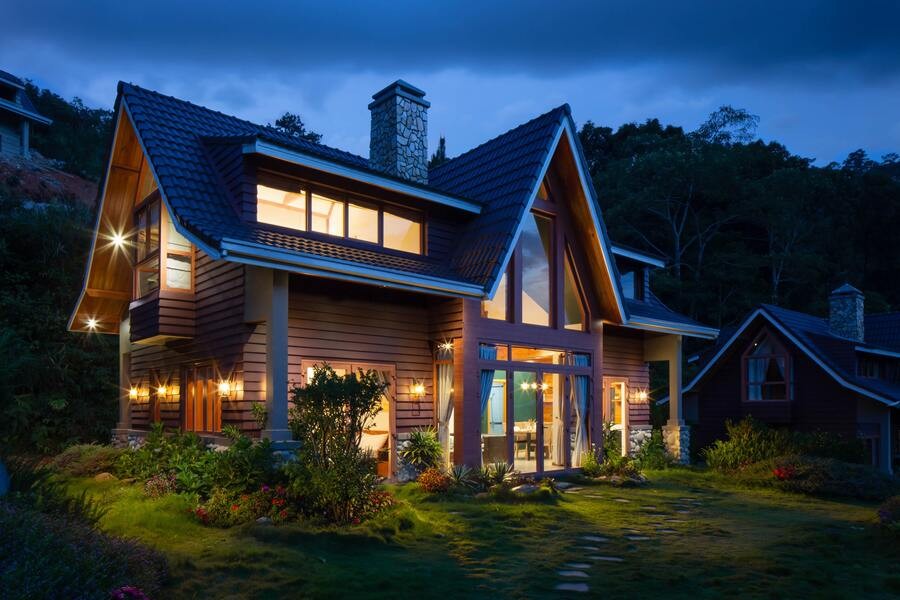 With these outdoor lighting solutions, you'll have the most eye-catching property on the block!
Lighting changes how we perceive our surroundings. For this reason, landscape lighting is one of the most effective ways to enhance your exterior design. If you want to make architectural details 'pop' and effortlessly elevate your home's beauty not only this spring but all year-round, then you need an outdoor lighting installation from the professional team at Simply Automated.
Keep reading this blog to learn all the perks of incorporating landscape lighting into your Pittsburgh, PA, property.
SEE ALSO: 4 Steps to Create Beautiful Home Landscape Lighting
Enjoy Your Outdoor Spaces All Day, Every Day
Who says that outdoor excitement must be over when the sun goes down? If you are still having a great time at the pool, or your afternoon cookout turned into a late evening cocktail hour, don't limit all your fun because of a lack of lighting!
With our landscape lighting solutions, you can spend as much time as you like outdoors without worrying about the safety of your guests. You can take your gatherings to the next level and host an outdoor movie night, dinner party, or simply relax on your own with some music, a good book and the starry sky.
Highlight the Unique Features of Your Home
Architectural details are one of the top elements you can enhance with lighting. You can emphasize the beauty of your home and yard by highlighting luxurious wood, stone or marble materials with wall grazing effects, spotlights, sconces and pathway fixtures.
And of course, you can't forget the plants throughout your outdoor areas! Our team can craft a lighting design that brings out the texture and color of your garden spaces and trees to create a much more inviting space.
Lighting That Blends in Your Design
Particularly in an outdoor space, worrying about lighting or audio installations disrupting the balance of your nature-centric design is an understandable concern. But don't worry!
Our landscape lighting installations blend perfectly with outdoor areas to allow nature to shine. Need to disconnect from everything and be one with your environment? Sit back in your beautiful outdoor space and enjoy an undisturbed peace!
Make Your Life Easier with Automated Lighting
It's no use integrating beautiful lighting solutions if you have to manually manage everything; that's inconvenient! With automated lighting, you can schedule your landscape lights to turn on and off at specific times. You can simply enjoy your enhanced design without a worry in your mind!
At Simply Automated, we are ready to incorporate the best technology to elevate your lifestyle and enhance the beauty of your home. Are you ready to transform your backyard? Contact us today to learn more.
We're looking forward to hearing from you!