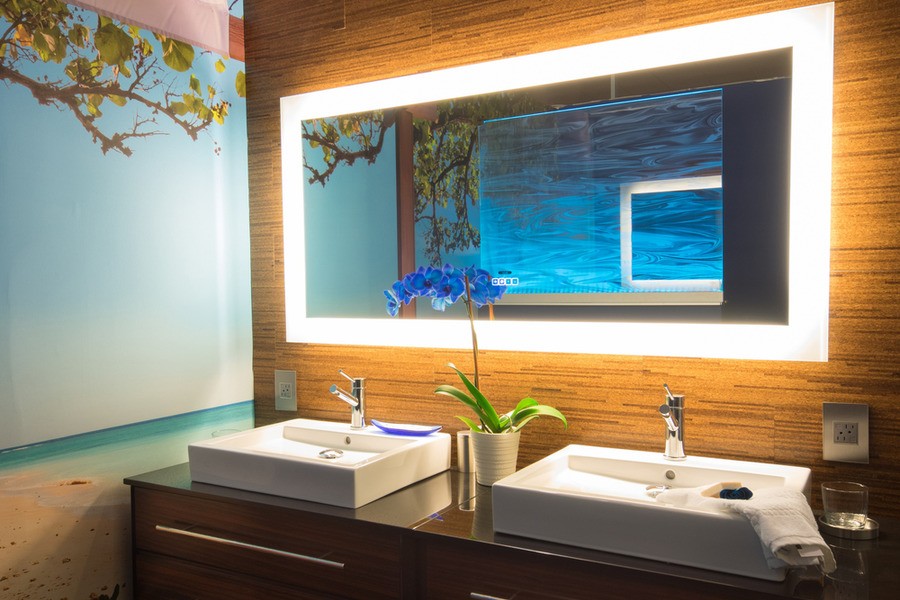 See Yourself in a Better Light by Upgrading to Illuminated Mirrors
Thinking about upgrading your bathroom? If so, the first things that come to mind are usually painting the walls, installing new floors, or getting modern plumbing fixtures. But you probably never thought to install lighted mirrors at your smart home in Pittsburgh, PA. These impressive illuminated mirrors do wonders to elevate the ambiance of any room.
They not only make your bathroom look more beautiful, but they also put you in a wonderful new light. The subtle yet bright lights of a lighted mirror accent your features, giving you the perfect place to primp and prepare for the day - from putting on makeup and hairstyling to other essential activities.
The experts at Simply Automated can seamlessly integrate lighted mirrors from industry experts like Electric Mirror into your lighting design while offering seamless control of this new technology. Explore the benefits of installing easy-to-manage lighted mirrors in your space.