4 Must-Have Elements to Build an Outstanding Home Theater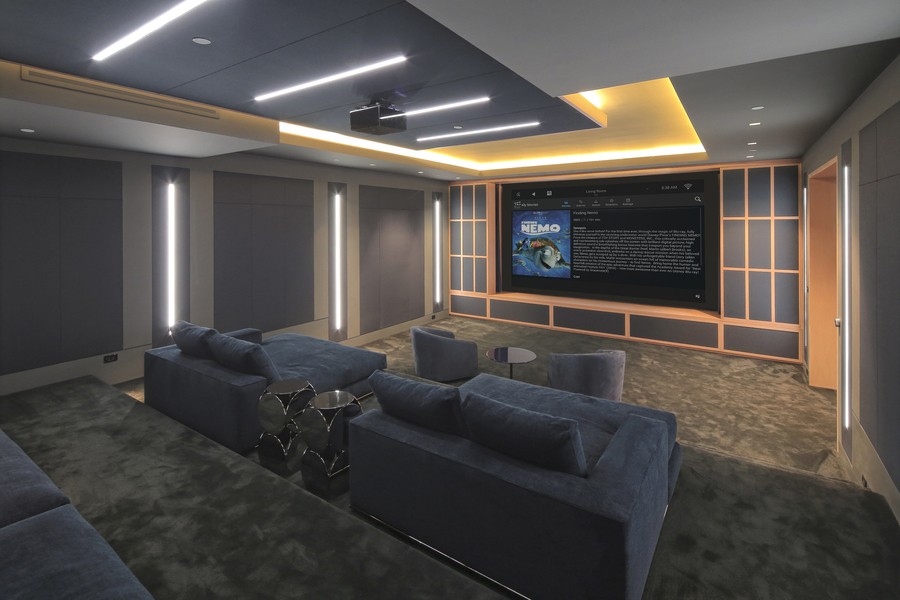 Recreate the excitement of a top-level cinematic experience!
Where does the journey of an elevated cinematic experience begin? At Simply Automated, we believe it is a combination of creating the right ambiance and integrating high-quality technology. With our custom home theater solutions, you can effortlessly turn an ordinary space into a luxurious family room to enjoy home entertainment on a whole new level.
Are you looking to enhance your entertainment experience in your Pittsburg, PA, home? Then, keep reading our blog to learn all about the key elements of an outstanding home theater.
SEE ALSO: 3 Perks Of Incorporating Kaleidescape Into Your Home Theater
Top-Quality Projectors and Screens for a Lifelike Image
Whether you are in the mood for an Oscar-winning film or a stand-up comedy special on Netflix, a sharp, vivid picture is the first step to enjoying your content the right way. There are two vital elements for this: projectors and screens.
At Simply Automated, we partner with several reputable AV companies, and we will guide you in choosing the right devices to incorporate into your home theater. For example, you can integrate Sony's projectors to enjoy the highest definition pictures and pair it with one of Stewart Filmscreen's high-performance motorized screens and enjoy the content-watching experience you deserve.
High-Definition Loudspeakers for an Immersive Auditory Experience
Fully immerse yourself in the magic of cinema with a high-performance surround sound system! With JBL speakers, for example, you can enjoy high-fidelity audio thanks to their titanium tweeters, precise crossover networks and horn-loaded compression drivers. JBL also offers room correction technology that will guarantee your audio will be distributed with much-needed quality.
Comfortable Seating for a Cozy Movie Night
Never underestimate the power of soft, cozy seating! Our home theater designers will work with you to find the best seating and carpeting choices to keep you comfy and happy while elevating your interior design and sound quality. Binge-watching your favorite tv show has never been more comfortable!
A Home Automation System to Effortlessly Set the Mood
Imagine if you could set the right mood for a weekend of snacks and movies by simply pressing a button. With Control4, you can seamlessly control your lighting, temperature, sound system and more! Simply use the app on your smartphone or touch panel, or give a loud and clear voice command, and create the perfect environment to spend a relaxing, fun time with family and friends.
At Simply Automated, we are passionate about integrating the technology that will help you enjoy your smart home to the maximum. Are you ready to enjoy the next level of home entertainment? Reach out to us right here to learn more!