Your Smart Home Maintenance Plan is More Important than Ever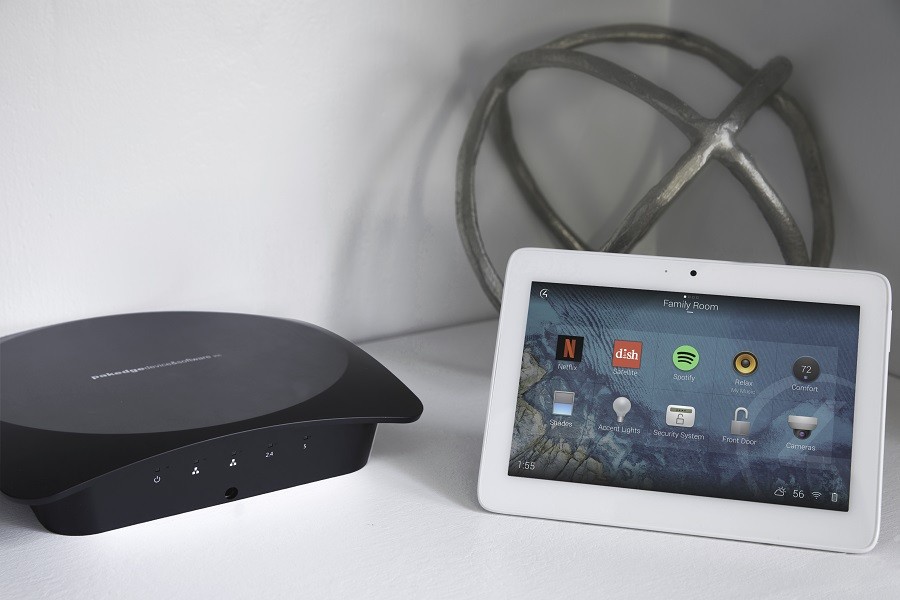 HAVE PEACE OF MIND THROUGH ONGOING REMOTE SERVICE AND 24/7 SUPPORT
There are so many unique benefits of owning a smart home: convenience, ease of use, comfort, and increased energy efficiency. You can control your home with a tap from a single device and craft ambiances for various moments of your life — like having specific lights in your kitchen while enjoying your morning coffee or immersing yourself in your audio/video entertainment system in your media room.
However, like with any form of technology, issues can arise. What happens when a function glitches or a feature needs to be repaired at a time when a regular support team can't come to your home? Make sure you're not left with a vital issue unaddressed.
Instead of going through a traditional maintenance process, use Simply Automated's managed network services, which can monitor all the smart technology in your Pittsburgh, PA home remotely.
SEE ALSO: Building a Better Outdoor Speaker System With Paradigm
MAINTENANCE AND REMOTE SERVICE
Just like how our customers can access their home's lights, security, and surveillance from wherever they are in the world, our Simply Automated support team monitors all the smart devices on your network and conveniently fixes any issues remotely.
In times like this, these managed network services allow us to provide stellar maintenance and support even if we're not there physically. We'll know as soon as a device goes down and have the tools to reboot and troubleshoot often before you even notice an issue in your home.
Our customers can always count on us to be there for them through their warranty period and have ongoing 24/7 support if they choose one of our Smart Care plans.
When we help customers install their smart home solutions, we want to provide support for the long haul, not just handle the installment and say goodbye.
SMART CARE PLANS
For our customers who built their smart home with our solutions — we take pride in providing support even after your project is completed, and hope you'll have a continued relationship with us through our Smart Care plans.
If this would be your first time working with us and you currently receive service through a different dealer, you can switch to our support team and get guaranteed reliable care from our team of professionals.
Our plans include a DIY support app, which is personalized to your needs and lets you conveniently fix common issues. Through our Smart Care plans, our staff also provides system monitoring, where we check that your technology is running optimally and can quickly resolve any potential issues that come up.
Ongoing remote support will be at your fingertips no matter the time or day, and we'll also give you annual tech reviews — yearly check ups at your home to audit and maintain your technology. This allows us to further resolve any issues and confirm your system is reliable and running smoothly. We also do regular system updates, to ensure you're up-to-date with software so you can enjoy the most current features and security patches.
We offer 24/7 support, and our team members can address your issues any time or day. If you need fast on-site service, you'll get priority scheduling — giving you the luxury of same or next-day scheduling so you don't have to worry about timing.
For all smart home owners who want the satisfaction of knowing their system is always taken care of — we're here for you and we're here to help! Check out our Smart Care Plans or fill out our online form to find out which option is the best for your home.