A Surround Sound System for the Great Outdoors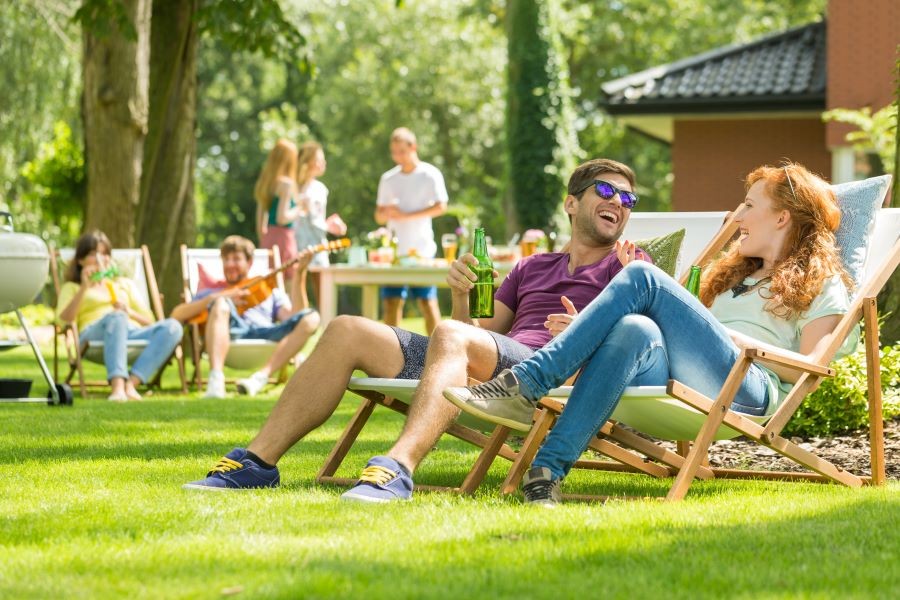 Create the Backyard Audio that Engulfs You, Your Friends, and Family
It may seem like spring is a lifetime away, but before you know it, the crocuses and snowdrops will be blooming, and 70-plus-degrees will be in our forecast. Don't let another beautiful season go by without creating the backyard oasis that draws family and friends to your outdoor space.
You may already have a pool or a barbeque and landscape lighting that illuminates the yard, but there may be one thing missing—music. Not just any music, but the sound that fills the air and surrounds you, lifting you up when you're feeling down and bringing a smile to those around you.
Let's explore just what it will take to create an outdoor area with a surround sound system in your Pittsburgh, PA, home.
SEE ALSO: Relieve Your Cabin Fever with Outdoor AV
Surround Sound
Many people think of surround sound for their home theater or music room, but imagine experiencing the sound that fills the air in your backyard. While there are some challenges, like no walls to contain the sound, the correct speaker and placement can create music that envelops you.
At Simply Automated, we work with leading brands to achieve this type of audio. One of these brands is Paradigm.
Paradigm's landscape loudspeaker system, the Garden Oasis series, is designed for the outdoors. You'll experience the same audiophile performance as their indoor lines, except in a weather resistant package.
We'll take a look at your space and determine the best placement for the dedicated in-ground subwoofers that evenly distribute bass throughout your yard. Strategically placed wide-dispersion satellite speakers also bring a precise range of sound with even coverage that means no dead zones or hot spots. By placing the speakers along the perimeter of your property and directing them to your home, you'll experience the enveloping soundscape without disturbing your neighbors.
Even in an expansive outdoor environment, premium driver and tweeter components provide powerful midrange sound and high-range clarity. Through a wide range of configurations, you'll be able to enjoy high-performance sound in any size outdoor area.
The system is also scalable, enabling you to start with one site and expand as your needs and budget allow.
Distributed Audio and Control4
One of the best features of your outdoor music system is using your whole-home distributed audio system to control it.
We'll create multizone audio so that the various areas in your backyard can listen to different audio sources simultaneously. You can play the streaming party playlist for the kids enjoying the pool area while your friends listen to a sports event at the bar. When it's time for dinner, fill the whole yard with Gregory Porter's warm baritone.
Listen to the Daily Gardner while doing some pruning, or enjoy your favorite audiobook while lounging on the hammock. By integrating the distributed sound system with your Control4 home automation system, you can effortlessly control your audio, video, lighting, shades, climate, and more with one touch on a tablet, keypad, or remote.
At Simply Automated, we specialize in customized home automation features that are easy to use and enhance our clients' everyday lives. To learn more about creating a backyard surround sound system or to schedule a complimentary consultation, contact Simply Automated today.