4 Steps to Create Beautiful Home Landscape Lighting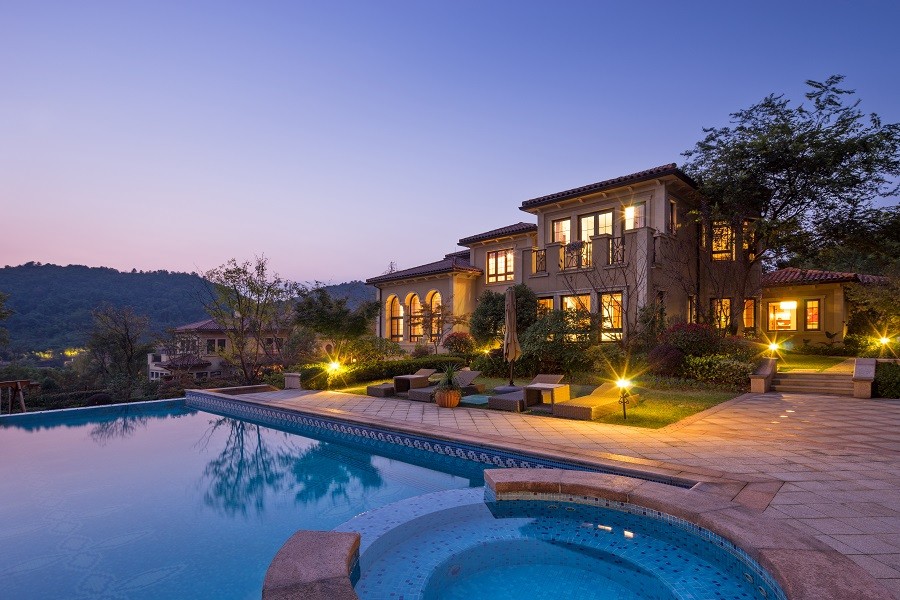 Transform your outdoor spaces with the power of light and make it easy to entertain at any time of the day
With the arrival of spring and summer just around the corner, now is the time to get your yard ready for entertaining and your favorite outdoor activities. Whether you're going for a late-night swim, lounging after a long day at work or having friends over for a backyard party, outdoor lighting is critical to getting the most out of your yard. That's why we wanted to talk about landscape lighting for your Pittsburgh home, and today we'll give you fours tips on how to light your landscape.
SEE ALSO: Check out our photo gallery to get inspired for your next project!
AUTOMATION AND LIGHTING SCENES
You can make your landscape lighting safer and more user-friendly with simple automation measures. The first approach is to use automated lighting control. With automation, you can program your lights to turn on whenever somebody steps into your backyard after dark, and then have them stay on until whoever it is goes back inside. This way, you won't need to worry about manually activating your lights, making it less likely someone will get hurt because they were stumbling in the dark.
The second approach is to create some preset lighting scenes. That way, you can turn the whole system on with one command instead of turning individual fixtures on and off. This saves you time and protects anyone who ventures outside.
BULLET LIGHTS AND PATH LIGHTS
When it comes to individual fixtures, bullet lights and path lights are well-suited for lighting pathways through your yard and shining a light on specific features. Path lights, as their name suggests, are small and ideal for illuminating key paths through your landscape. Bullet lights also can be placed along paths for broad, soft illumination, or next to plants or specific landscape fixtures to highlight them. Either way, you get a more subdued look than you'd get from gigantic overhead lights while still shining a light on important elements of your landscape.
LIP LIGHTS AND STEP LIGHTS
You can mount lip lights in hard-to-reach locations like under railings or steps. The lights shine downward to light up the nearby area, and they can be used to add accent lighting or illuminate potential hazards.
Similarly, step lights are also handy for adding low-key illumination. These fixtures are placed vertically on the front of steps to light up the surrounding environment. They work well as accent lights and help highlight key pathways.
WELL LIGHTS AND HANGING LIGHTS
Finally, we have well lights and hanging lights, both of which function much as you'd expect from their name. Well lights are mounted by plants or at the roots of trees and shine upward, while hanging lights shine downward after you place them in branches, along walls, and so on.
Both of these fixture types have a similar purpose in terms of landscape lighting design. Well lights are great for highlighting landscape elements like plants or trees in a more restrained manner while hanging lights do the same thing but with a broader area because they're mounted above the ground. Either option gives you more tools in your lighting design toolbox.
Ready to make your yard the envy of the neighborhood? Get started today by calling us at (412) 343-0348. You can also contact us online or use the chat box below. Check out our favorite smart home brands here.